It is a guarantee for the integrity of our inspected vehicle and its registered parts on our technical report.
Warranty period: one Gregorian Year or 20,000 Km whichever is earlier
Warranty value: 1200 SAR
Free service: a free roadside service for a year with a request for service within the Kingdom and Gulf countries.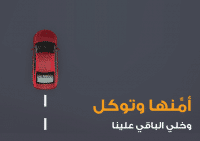 The vehicle warranty covers the value of the spare parts , and labor fees for covered parts in the following guarantee:
The coverage limit of secured pieces shall not exceed SAR 15,000 and repairs shall be done at approved centers in Hemaya Company, the exceeded amount shall be borne by the customer (warranty owner).